Solar panels price in Pakistan November 2023 Daily Update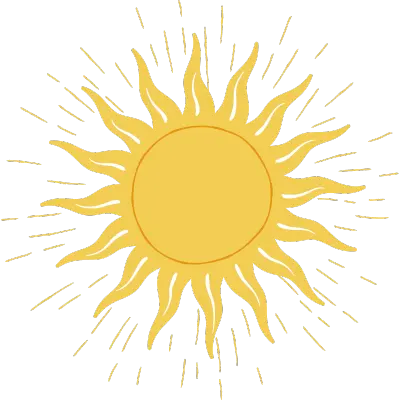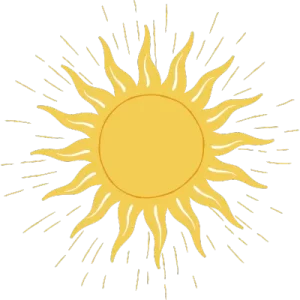 A grade solar panels
Scaling Expert
A grade Solar Panels Price 1 December 2023 today
Longi Himo 5 Single Glass or Monofacial price
RS 56 per watt Tier1 Documented single glass
Jinko P Type Monofacial price or Single Glass
RS 55 per watt Tier1 Documented single glass
JA Single Glass or Monofacial price a Grade Panels
RS 53 per watt Tier1 Documented
Canadian Single Glass or Monofacial panel price
RS 54 per watt Tier1 Documented
JM Solar price
RS 53 watt A grade single glass
Astra Energy price
RS 54 watt A grade Documented Double glass
Jinko N-type monocrystalline price
RS 59 per watt Tier1 Documented
Longi Himo 5 Double Glass or Bifacial
RS 59 per watt Tier1 Documented A grade
| Brand & Specifications | Price Per Watt | Total price per plate | Status |
| --- | --- | --- | --- |
| Logni 555 watts single glass A grad documented Price | 56 | 31080 | In stock |
| Longi 550 watts single glass A grad documented Price | 56 | 30800 | In stock |
| Doart solar panel A grade 550 Watts panel price | 51 | 28050 | EX-Karachi |
| Jinko 550 watts single glass A grad documented Price | 54 | 29700 | In stock |
| Jinko 555 watts single glass A grad documented Price | 54 | 29970 | In stock |
| JA 540 watts single glass A grad documented Price | 54 | 29160 | In stock |
| JA 540 watts double glass or bifiacial A grad Price | 58 | 31320 | In stock |
| ZN Shine 545 watts single glass A grad Price | 60 | 33790 | out of stock |
| Longi 500 watts single glass A grad documented | 60 | 30000 | Out of stock |
| JA 530 watts single glass A grad documented | 59 | 31270 | out of stock |
| Maysun 540 watt a grade solar panel price | 55 | 29700 | out of stock |
B grade solar panel price in Pakistan 1 December 2023
| Brand | Specifications | Total price per plate | Status |
| --- | --- | --- | --- |
| open | Longi 550 watts B grade size 45/90 | 28000 | In stock |
| open | jinko 550 watt b grade non documented size 45/90 | 28500 | In stock |
| open | 610 watts | 38000 | In stock |
| oPen | JA 550 Watts b grade non documented size 45/90 | 27500 | In stock |
| open | 650 watts | 43900 | In stock |
| open | 450 watts | 25000 | In stock |
| open | 350 watts | 22000 | In stock |
Hi-Mo 6 A grade solar panel price in Pakistan 1 December 2023
| Brand | Price Per Watt | Panel price | Status |
| --- | --- | --- | --- |
| Longi Hi-Mo 6 570 watt single glass | 56.5 | 32205 | In stock |
Jinko N Type Tier 1 A grade solar panel price 1 December 2023
| Brand | price per watt | panel price | status |
| --- | --- | --- | --- |
| Jinko N type 575 watt a grade documented price | 59 | 33925 | In stock |
Canadian solar panels price 1 December 2023
| Brand | Price Per Watt | Panel price | Status |
| --- | --- | --- | --- |
| Canadian Topcon solar opanel 575 watt price | 58 | 33350 | in stock |
| 650 Canadian watt solar panel price in Pakistan | 56 | 36400 | out of stock |
| Canadian 555 watts Tier 1 single glass a grade documented | 54 | 29970 | in stock |
| Canadian 545 watts single glass a grade price | 54 | 29430 | in stock |
| Canadian 550 watts single glass a grade price | 54 | 29700 | in stock |
Solar Plate Price In Pakistan
Solar panel price in Pakistan depends on many factors, such as grade or quality. I have been in the solar business for the last five years, and this industry has witnessed skyrocketing growth. Due to the increase in oil and electricity prices, solar panel demand is increasing as it is a one-time investment with long-term benefits. Pakistan is a country where sunlight is available for a long day. Solar power has been hailed as the future of energy. Solar energy is both eco-friendly and economically viable. It can benefit individuals and the entire world in the future. Solar systems are installed in many homes, businesses, and agriculture to water the corps.
Solar plate types:
There are many types of solar panels available on the market. These include monocrystalline, thin-film, and polycrystalline panels. Each has its own set of advantages, and each is priced differently. Polycrystalline panels are more expensive, but monocrystalline panels, with their high efficiency, tend to be cheaper. The thin-film panel is less expensive but has a lower level of efficiency. Knowing the difference between them can allow you to make an informed choice based on budget and requirements.
Installation Guides
Solar plate prices in Pakistan are also affected by the size of your solar system. Costs will be higher for larger installations and those with greater power. Costs are affected by the number of panels required and the complexity of installation. We provide solar panels consultancy; what system do you full fill your vital energy with? My team and I have solar professional experience of more than five years. We will assess your needs for energy and give you an accurate estimate. Mostly used solar panels are 550 watts or 500 watts to 550 watts.